Highly successful business owner, renowned trainer, certified international The ONE Thing instructor, and business coach, Alan Rice is collaborating with Rialto Academy in our "Build a Business Plan" course, which is kicking off the Your Agent University eLearning series later this month.
Recently, Rialto Academy tapped into Alan's infectious, positive energy to learn more about his approach to business planning, his passion for coaching, and the factors that have powered his own career trajectory.
RA: What's the point of a business plan?
Alan: A business plan is the keystone component that holds everything else together. It is one document that serves multiple purposes—a navigation tool that specifies what actions to take, along with markers and guideposts for reaching an identified destination.
RA: Is setting realistic goals the first step in creating a business plan?
"It's extraordinary goals that energize us, and a well-executed business plan provides the focus and the activities that bring big goals to life."
Alan: I like to avoid the term, "realistic" in relation to goal-setting with my clients. It's extraordinary goals that energize us, and a well-executed business plan provides the focus and the activities that bring big goals to life. Why think small when you can think big?
RA: What can you tell us about your own experience with achieving extraordinary goals?
Alan: We started in business in 2005 as "two guys and a laptop." We ended 2017 with 418 agents, total sales volume in excess of $1 billion, gross commission income (GCI) just short of $26 million, $22 million in agent commissions, No. 1 in the state of New Hampshire for agent count, No. 1 in the state for GCI, and No. 1 in the state for sales volume.
RA: How does a business plan empower these extraordinary goals?
Alan: I view the business plan as an exercise in reverse-engineering. Once the big annual goal has been determined, I coach clients through the process of working backwards to execute a strategy of monthly, weekly and daily activities. Knowing the right activities to focus on, and being accountable to those activities, makes all the difference. It creates a framework for a level of achievement that is too often lacking among entrepreneurs and business owners who tend to feel pulled in multiple directions—and a new direction every week.
RA: Is there a particular business planning format that you like to follow?
Alan: Yes. I advocate the GPS system as a framework for clear, concise, and executable business plans.
The

G

represents the one overarching

goal

, stated as a metric that is meaningful.

The

P

represents the three key

priorities

that will be pursued to achieve that goal.

The

S

represents five actionable

strategies

within each priority.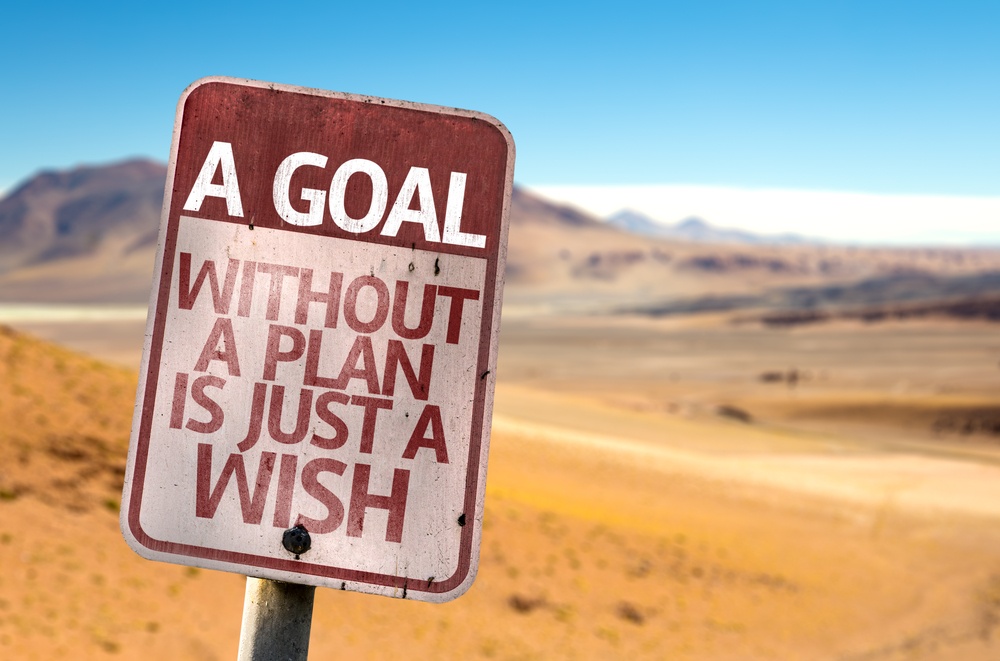 RA: What was the path that led you into coaching business people to achieve their goals?
Alan: I have a master's in education and have always been drawn to teaching. When I became a co-owner of a Keller Williams market center, with a significant financial investment on the line, I decided to pay attention to the statistics that pointed to the difference in outcomes for leaders who were in coaching versus those who were not. Among agents in the market center, I witnessed firsthand the correlation with training, coaching, and continued success.
RA: What drives you?
Alan: Three things:
I believe that I am responsible for my own reality and that I am responsible for the outcomes of my life.

I am a believer in continuous learning.

I believe in success through others. By developing and providing opportunity for others to experience success, we are able to continuously break through our own ceilings.
RA: What's the best advice your mother ever gave you?
Alan: My mother and I worked together for many years and there was a lot of opportunity for advice moments. Ultimately, the greatest lesson that she emphasized and modeled was to always look for the best in others.
RA: How does this factor into your work as a coach?
Alan: Often clients experience a "breakdown" as they are moving toward a breakthrough. During a "breakdown" phase, my inherent belief in their best selves and my excitement about what they are growing toward helps keep them from getting impatient or frustrated with themselves.
RA: What's your greatest challenge as a coach?
Alan's credentials for the "Build a Business Plan" course include more than 30 years of real estate industry experience; supervision of more than 20 New England offices for a major real estate franchise; and co-founding a Keller Williams market center that now includes 428 agents.
Alan: Staying in questions. Even though I see the power of questions, I still have to work hard to avoid racing toward an answer. Patience and self-discovery have a far more lasting impact than quick answers.
RA: Can you tell us about a cherished possession?
Alan: My journals. I did not begin journaling until about eight years ago, and it has developed into a keystone habit. By that I mean it's a habit that holds everything together and strengthens the impact. Journaling positions me to be more thoughtful and stimulates thinking in all areas of my life. It's key to my "miracle morning" that includes 20 minutes of journaling and 20 minutes of reading.
RA: If agents are looking to learn more about your Keller Williams businesses, can they reach out
to you?
Alan: Yes! I always look forward to meeting people interested in business growth.
To reach Alan, you can email him at alanreedrice@gmail.com.