If you search for yourself online, what do you see? Do you like the results? Are you seeing any results at all? We've all heard horror stories of errant tweets or negative reviews impacting a business' bottom line, and it's no different for real estate agents. Remember, your greatest real estate marketing tool is yourself!
It's important to build—and maintain—an online brand that your potential clients will want to hire. Here are four steps to making the internet work for you.
1. See Yourself Through a Consumer's Eyes
Make sure that anything that's public reflects the online image you want to present to the world. As always, think before you post.
To find out how all the average Joes out there (who are also all your potential customers) see you online, log out of your Google accounts—or use a different browser you're not logged into—and search for your name. Go a few pages deep and make note of what you see. Are you not showing up high enough in the rankings? Are you not showing up at all? Are you showing up but not happy with what you're seeing (e.g., there's out-of-date information, unprofessional photos, negative reviews)? Make a note of anything and everything you'd like to change.
Now, do the same with your social media accounts. For each of them:
Log out (or use a browser that's logged out) and search for yourself to see what's visible.

Log back in and view your profile "as public." Facebook, LinkedIn, and Google+ all make it easy to do this from your profile page. This way you can see what your profile looks like to someone who stumbles on you, even if you're not easily found.

Note the things you want to change, if any.
2. Make Any Necessary Adjustments
Next, clean up your online presence by eliminating anything you don't like. Obviously, the best approach is to never have negative results appear in the first place. (That means treating your customers fairly, selling quality products, and providing good customer service.)
For Google and other search engines, if the results are on a site you don't own, ask the site owner to remove the content. If you need to remove sensitive personal information (like your bank account number or an image of your handwritten signature) from search results, Google has a page to request that the information be removed: https://support.google.com/websearch/troubleshooter/3111061
An important note from Google is in order here: "Even if Google deletes the site or image from our search results, the webpage still exists and can be found through the URL to the site, social media sharing, or other search engines. This is why your best option is to contact the webmaster who can remove the page entirely."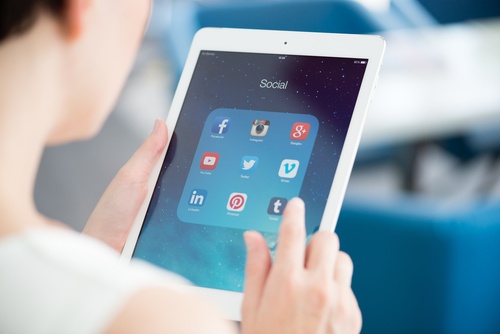 For your social media accounts, obviously delete inappropriate content as soon as possible and/or hide past posts. Anyone can share your photos or posts to make them public without your knowledge. Then make sure to update your privacy settings for new posts going forward. Also make sure that anything that's public reflects the online image you want to present to the world. As always, think before you post.
When it comes to consumer reviews, here are a few tips from the pros: First, respond to every review immediately and professionally. The way you respond to negative reviews is almost as important to your reputation as the review itself. Second, if you want to go even further in protecting your online reputation, there are many service providers you can hire to do it for you. Google "online reputation management" to explore your options.
3. Give Your Online Presence a Boost
Now that you've cleaned up what you DON'T want to be seen, here's how to build more of what you DO want to be seen. Think about your headshot: Is it high-res? Is it professional, friendly, and consistent everywhere your profile appears? A website is great, but it's only one possible result when consumers do a search. You'll need more than that to really get noticed. One way to boost your presence is to register your name across social media platforms, both classic ones like Twitter and LinkedIn, and lesser-knowns like NextDoor, Quora, SlideShare, and Crunchbase.
4. Make a Habit of It
Now that you've gone to all this trouble to optimize your online image, your work still isn't done! Put some energy into monitoring and maintaining it so it will keep working to grow your business. Here are a few tips to get you started:
Leverage Google Alerts: Receive a notification as soon as new content about you, your business, or industry news—anything that seems relevant—appears on the internet.

Add Google Analytics to your website to see how well you're being received, and what people come to your site to see. This way you can keep an eye on who's looking for you and what their eyes are drawn to when they find you.

Engage on your social media platforms regularly and authentically.
It bears repeating that for real estate agents, online presence is crucial. And while the industry still relies on face-to-face communication and in-person relationship-building, technology is changing the way agents do business. Those who don't use it to their advantage can get left behind.
At Rialto Academy, we're committed to empowering real estate agents to leverage technology to help them grow their business. To that end, we're so excited to announce the launch of a new online training course, "Tech Success," in partnership with technology guru Michael Tritthart. The course is designed exclusively for Keller Williams market centers to fully optimize the tools and technology at their disposal with a library of interactive video courses providing step-by-step interactive guidance through KWConnect, Kelle, Referrals, Labs, and more.