There's been a lot of debate recently in employee learning and development circles about the relevance of the the live instructor in the digital age. This discussion all seems to revolve around a central question: Is in-person training becoming extinct, to be replaced by all-digital learning solutions?
As learning and development (L&D) professionals work to stay relevant and competitive, it can be easy to abandon in-person training for more "efficient" online options. Even as leaders of organizations who are becoming increasingly technology-dependent find legitimate gains from new technology, they need to recognize that these L&D options create a broader toolkit that still should include live training. Online, self-paced training fills many gaps in the training landscape, but it is not the panacea to heal all training ills.
Here are four reasons why we think live-and-in-person training, facilitation, and talent development are here to stay—but they must evolve.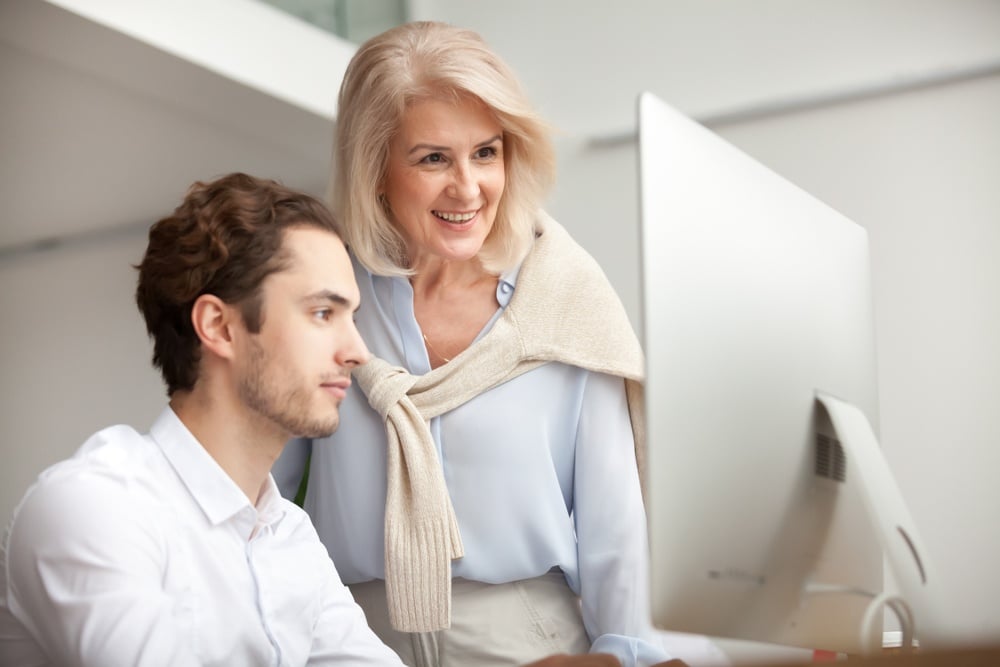 "We don't want people to be 'addicted' to the learning platform; we want them to learn something, apply it, and then go back to work."
Reason #1: "In learning, the problem is different."
With so much in our personal and professional lives going all-in digital, one might think that online learning would be the ubiquitous solution. But there's a critical difference between how we use digital solutions at home versus at work.
Think about apps and websites with libraries of content, such as Spotify, Netflix, and YouTube. Their business models rely on consumers to stay on the platform for as long as possible; in fact, their advertising revenue depends on it. But in the corporate world of learning and development, that's not the point.
As Josh Bersin, thought leader, influencer, and analyst in the global L&D industry, points out in
his blog
, "
In learning the problem is different. We don't want people to be 'addicted' to the learning platform; we want them to
learn something
,
apply it
, and then
go back to work.
"
Turns out, that's what employees want, too.
According to a recent report from LinkedIn, the No. 1 challenge for L&D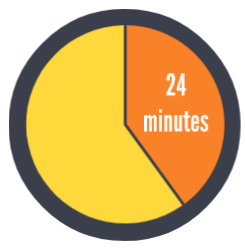 professionals is getting employees to make time for learning. And the No. 1 reason employees say they don't engage in more workplace learning is because they don't have the time. Employees are busier than ever, and they also encounter more digital distractions than ever. Finding time to stop, direct their attention, and fully engage in a training class or module is difficult with so many pressing needs. In a recent study published by LinkedIn, employees reported that on average, they spend 24 minutes a week engaged in formal learning—whether live and in-person, or online and self-paced.
So, what are organizations to do if they want their L&D staff to continuously build skills in order to keep up with the pace of change? How can L&D professionals maximize those 24 minutes each week with their learners? How can they help employees have a valuable learning experience by offering the right blend of offline and online training at the right time and in the right place?
Enter talent developers, which LinkedIn defines as those who:
"onboard, enable, develop, and activate the key differentiator of any organization—its people. […] They have the unique ability to hone employee talent and create and curate learning content to empower employees to continue to grow."
That's a tall order for those tasked with convincing well-meaning employees who are resistant to training that they fear is a waste of time and/or irrelevant. But it can be done.
Reason #2. Employees want it that way.
In its 2018 Workplace Learning Report, LinkedIn revealed that:
90% of companies are offering digital learning solutions

58% of employees prefer to learn at their own pace

49% prefer to learn at the point of need
Those numbers could be interpreted to mean that employees may fully embrace all-digital learning all the time. But that's not the case. A recent study of training participants, conducted by CPP, the Myers-Briggs Company, revealed that the vast majority of employees still prefer live, in-person training or a combination of virtual or in-person training.

Additionally, 56% of employees say they'd spend more time engaged in learning if their manager specifically directed them to a training class or module that would improve their desired knowledge or skills. This is where talent developers can make an immediate impact—by helping employees improve their agility in navigating the physical and digital learning solutions available to them. Data shows that when managers become more involved in employee training, not only are employees more engaged in learning, the learning will also likely make an impact on the bottom line.
Reason #3: "Soft skills" are increasingly in demand.
According to the same LinkedIn report, training for soft skills is the No. 1 key focus for talent developers in 2018. But what does this mean? Simply put, soft skills are interpersonal skills, such as communication, listening, empathy, and collaboration—all those skills employers really want in their team but are difficult to define, much less train for. Hard skills, on the other hand, tend to be job-specific, quantifiable, and easily evaluated. LinkedIn's study found that "soft skills—which are needed to effectively communicate, problem-solve, collaborate, and organize—are becoming more important for success as the workplace evolves socially and technologically."
We believe that the best way to build these skills is through in-person interaction with fellow learners, taking the hard skills they've learned in an online format and putting them into practice with management, co-workers, and clients. It's the role of talent developers to deliver learning just-in-time to employees, meeting them where they are.
Reason #4: Culture is more important than ever.
Study after study has shown that while we can perform an inordinate amount of our work duties on our mobiles devices, management, culture, and rewards are absolutely critical for employees to succeed at learning. As Bersin points out in another blog, "People at work must have time to learn, they must feel their new skills will be valued, we must take time for discussion and reflection, and managers must give people space and freedom to discuss mistakes, ask questions, and often experiment with new ideas." In other words, a "culture of learning" must be present—made up of humans, not just digital platforms—for workplace training and development to succeed.
According to Bersin, only 1 in 5 executives believes that their
HR program is adequately prepared for the next business disruption that inevitably lies ahead. This means the overwhelming majority of executives are not confident that their organizations are agile enough to train and develop employees to adapt to quickly changing business conditions and job demands, while maintaining growth and retention standards.
According to Bersin's High-Impact Learning Organization Maturity Model, companies who will survive business disruptions are the ones who elevate the importance of talent development skills and make them a core competency of all leadership roles throughout the company. These companies identify and measure key performance indicators in the area of talent development, and hold leaders accountable to results in this area.
Here at Rialto Academy, we believe that in this rapidly changing digital age, organizations must adapt their L&D programs to both gain a competitive edge and meet employee expectations for how they want to learn. And we believe human talent developers play a critical role in any L&D program today.
Our business training and coaching solutions are specifically designed to work across industries for any professional committed to meeting and exceeding powerful goals.
Click the button below for a free consultation to see how partnering with Rialto Academy can significantly improve the way you train your employees by taking you from "trainer" to "talent developer."